(ETH) – Chilling New York City surveillance video shows a woman walk up behind a Brooklyn mom, pull out a handgun, and shoot her in the back of the head on a crowded street, according to Fox News.
Police identified the victim as Delia Johnson, a 42-year-old who can be seen leaning against a railing and talking to a group of people on a front stoop in Crown Heights in the moments before her slaying. A police source said investigators have a possible suspect ID but have not yet made an arrest.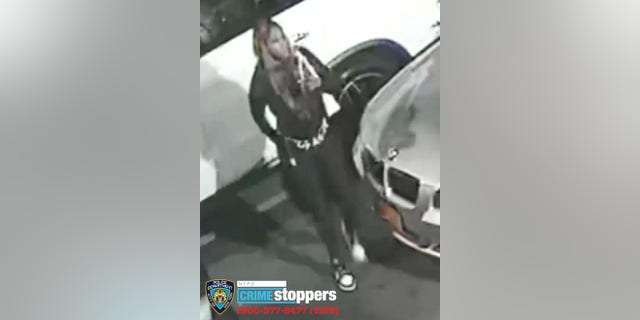 The video shows the assassination-style slaying of Johnson, who was struck in the back of the head, then again in the leg after she collapsed. Witnesses can be seen running for cover as the shooter gets into a white vehicle and leaves. ABC News stated that Johnson was taken to Interfaith Medical Center where she was pronounced dead.
The shooting, which took place in the borough's Prospect Heights neighborhood at 9:30 p.m. Wednesday, caused the group of people to scatter. The suspect immediately got into a white vehicle and sped away from the scene. Police have not released a possible motive for the shooting.
Crime has been on the rise in New York City during the pandemic. There's been a 35.4% increase in murders in the last two years, according to NYPD data, though murders are down 2.4% in 2021 year-to-date compared to last year.